Micro Armor - Weapon Arms Rotary Cannons (2)
Micro Armor - Weapon Arms Rotary Cannons (2)
View Images
Price: $4.00
Availability: in stock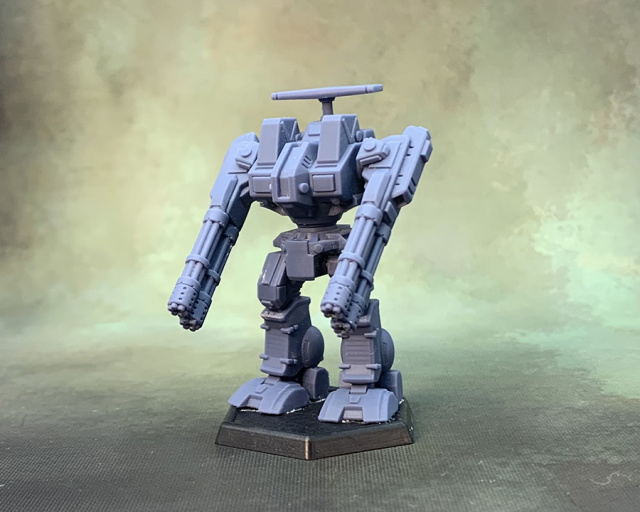 (Dual Rotary Cannons shown - A)
6mm Micro Armor Scale - Weapon Arms Rotary Cannons (2)
A set of 2 parts.
There are multiple options available, please select which option you want.

Twin Rotary Cannon A - measures approximately 36mm long.
Heavy Arms Cannon B - measures approximately 36mm long.
Sky Defender Cannon & Launchers C - measure approximately 36mm long.
Mech body is not included, shown only for scale.
Made from resin and supplied unpainted and unassembled, color may vary from the picture.
You will need to use Super Glue or CA Glue (such as Krazy Glue brand) to attach the resin model to its base. Regular plastic glue such as GW or Testors brands will not work on resin parts.
This item is not a toy and is not intended for children under the age of 12.
Some minor clean up and flash removal may be needed. It is suggested that you wash resin parts in soapy water with a mild dishsoap to remove any left over release agents and oils prior to painting. After washing remove water with a towel and let them air dry. Do not leave parts sitting in water or on a wet surface for extended periods as it may cause the resin to swell or warp.
Excessive heat may damage resin products. Do not leave resin parts in hot areas (such as a car) or in direct sunlight as it may damage the model or cause the parts to warp. Warped resin items can usually be straightened by soaking the part in a cup of hot water (not boiling) until it becomes soft, then carefully bending the part back into proper shape then allowed to cool.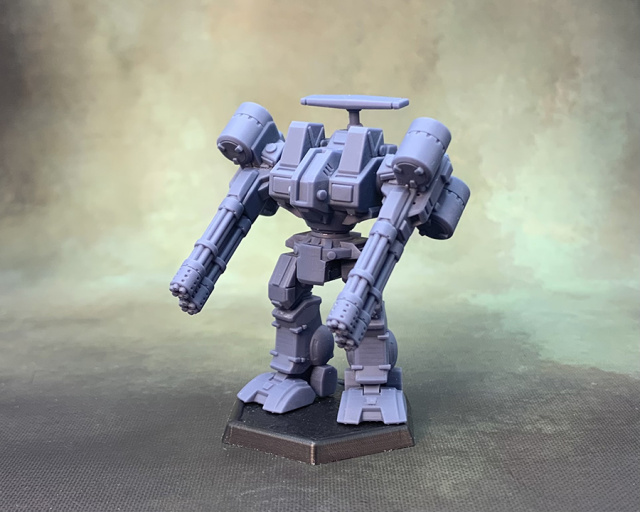 (Heavy Arms Cannons shown - B)
(Sky Defender Cannons & Launchers shown - C)