Mecha Models
You can view the different sizes of Mecha Front models by selecting the individual categories from the drop down menu.
Hold your cursor over the Mecha Front button and the drop down box will open allowing you to navigate to the catalog pages or you can click the links provided below.
Mecha Front models are available in two scales: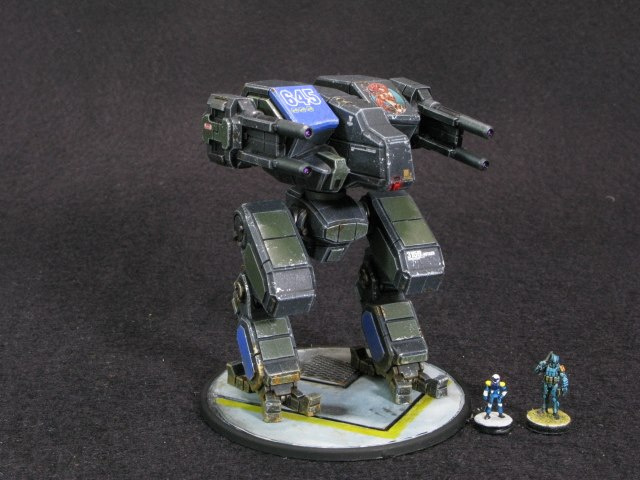 15mm Cougar shown alongside 10 & 15mm infantry. Painted by Darren aka Spaceman Spiff.